Honor Care Pro Job Description
Honor Care Pros provide non-medical services and assistance to Clients who, because of advanced age and/or physical disabilities, cannot perform these tasks.
Because of the nature of home care and the vulnerable and variable condition of our Clients, Honor cannot offer positions that do not require lifting and transferring. If you require an accommodation to perform lifting and transferring please notify us and we will evaluate whether it is possible to provide the accommodation.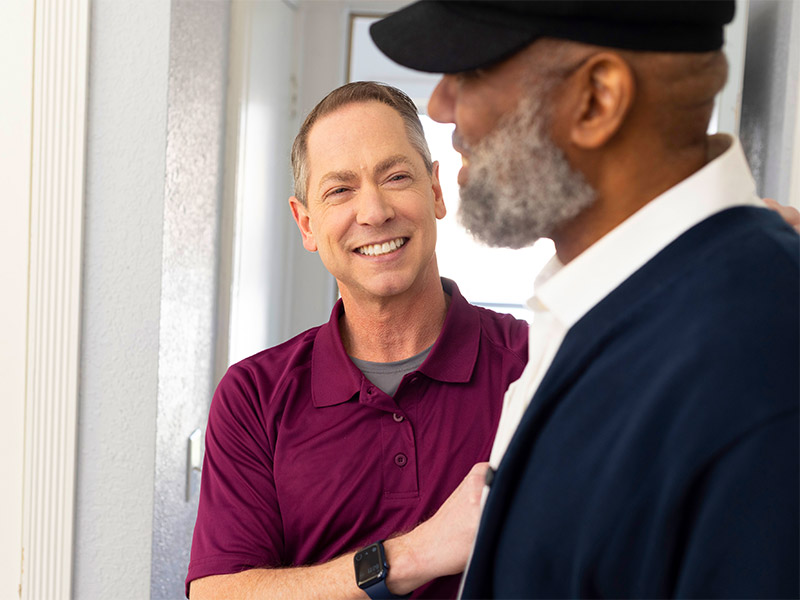 Essential tasks include but are not limited to assisting clients with:
Bathing
Dressing
Feeding
Exercising
Personal hygiene
Grooming
Transferring
Ambulating
Positioning
Toileting and incontinence care
Assisting with self-administered medication
Housekeeping
Meal planning and prep
Laundry
Transportation
Shopping
Companionship
The physical requirements of the job include but are not limited to:
Assisting an adult from a lying position to a sitting position by lifting the adult safely
Assisting an adult who can bear some weight on their legs from a sitting position to a standing position by lifting safely and using
proper body mechanics
Assisting an adult who can bear some weight on their legs from a standing to a sitting position by guiding them down and using proper body mechanics
Assisting an adult with reduced mobility in ambulating and transferring, including bearing some weight of the adult on the Care Pro's arms or shoulders
Lifting a minimum of 50 pounds
Safely rolling and repositioning a prone adult from back to side and side to back
Lifting a wheelchair into a car or trunk
Pushing a wheelchair with an adult across uneven surfaces
Carrying objects, including small household appliances
Adjusting furniture and positioning where necessary to provide care
Working with clients in and around beds, including making beds

Frequent gestures involved in the job include but are not limited to:
Simple Grasping (both hands)
Power Grasping (both hands)
Fine Manipulation (both hands)
Pushing & Pulling (both hands)
Reaching (above shoulder level)
Reaching (below shoulder level)
Keyboarding on a phone with both hands
Sitting
Walking
Lifting
Bearing another adult's weight on shoulders and arms
Standing
Bending (neck and waist)
Squatting
Climbing
Kneeling
Crawling
Twisting (neck and waist)