Home is San Francisco's Eureka Valley for Sheila Malkind, Executive Director and Founder of the Legacy Film Festival on Aging, which Honor is proud to sponsor. We're big fans of the film festival—and huge Sheila fans. We hope you'll be inspired by her too.
---
Sheila Malkind loves old people (her term, not ours) so much that she started a film festival in San Francisco all about them—the Legacy Film Festival on Aging. While its films focus on older characters, it's sure not a festival just for oldsters.

Now in its sixth year, the film festival's mission is "to educate, entertain, and inspire intergenerational audiences about the issues of aging." Sheila makes that happen by screening an international mix of short and feature-length independent films in an intimate, state-of-the-art theater in Japantown.




The annual event is a labor of love. Malkind, 78, and her team of reviewers spend six months searching for movies where elderly people are front and center—no easy task. "I see many films about 20- and 30-somethings but not very many about older adults."

But Malkind is anything but reverent or politically correct on the subject of aging. When AARP sent her a membership card after she turned 50, she "ripped it up and threw it in the garbage." More recently, she put on a sleeveless sweater she loves then changed her mind after looking in the mirror. "My arms don't look good in this," she said, laughing at herself. Being dedicated to raising people's consciousness about aging doesn't, after all, mean losing one's style standards.


Always Caring About Older Adults
Malkind's interest in the elderly began when she was a young woman and visited her aunt at the nursing home where the family had sent her after "deeming she had some Alzheimer's because she left the stove on one day." She saw her aunt sitting in a wheelchair doing nothing and thought there has to be a better way to support growing old meaningfully.

"I've always liked old people. I can't explain it. It was just part of my makeup."

Her 50-year career working with older adults has included helping an 80-year-old choreographer to run her foundation, being an administrator in gerontology at the American Medical Association, and a stint in the mayor's office for senior citizens in Chicago where she ran an elder artisan's program. She also ran another film festival on aging for a few years called Silver Images.

"I've always liked old people," said Malkind with obvious joy. "I can't explain it. It was just part of my makeup."

Now that the years have passed, she likes being old too. Sure her arms aren't what they used to be, and she hates wearing her new hearing aid. But she's active in many groups, like the Older Women's League (OWL), that work passionately on political action. "All of the organizations of older people that I belong to have a lot to say about what's happening now—and they're trying to do something about it."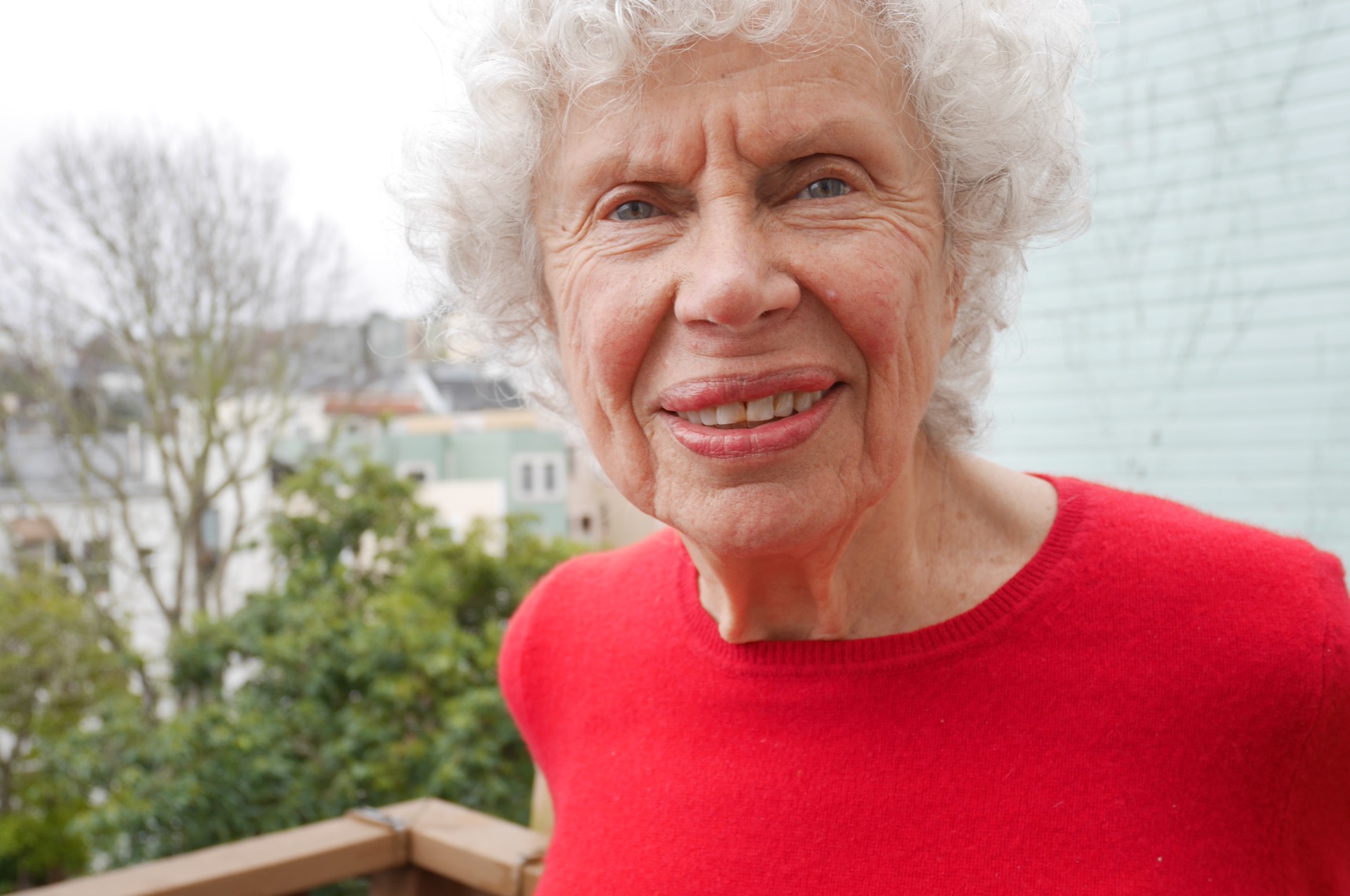 As for the Legacy Film Festival, Malkind hopes it will inspire audiences to "learn how to live well no matter how old or young you are." The point is to find meaning throughout all stages of life. "And not just find life meaningful, but make your life meaningful. That's really the reason I do it."
From Light Films to the Very Dark
The festival lineup covers a broad mix of subjects—from intense themes like Alzheimer's, homelessness, and death to more upbeat stories about finding love again or learning to ballroom dance or do hip-hop. The main requirement, no matter what the theme, is that the films be respectful of older people.

Films dealing with Alzheimer's may be tough to watch for some, but Malkind has a passion for "the very dark films." She's seen the pain that people living with Alzheimer's and their families go through and likes to see stories about these and other challenges of aging on the screen. But her team of reviewers doesn't always agree with Malkind's sensibility. For this year's festival, she wants to screen a movie about a man serving a life sentence in prison who is dying and is cared for by the other prisoners who are also murderers. "I'm going to cry now I get so emotional about it." But some of her reviewers say it's just too depressing to include.

One of the most popular films at the 2016 festival was Hip-Hop-eration, a New Zealand documentary about a group of senior citizens who train to compete in the World Hip Hop Championships in Las Vegas. Malkind found it "too upbeat," she said with a laugh. "But everyone loved it, so what do I know?"

Malkind's all time favorite film from the festival is both dark and whimsical at the same time. Opting Out from Spain tells the story of a widow who finds music on a tape recorder that she and her husband used to dance to in their kitchen before he died. She decides to relive those happy memories twirling around the kitchen in a solo reverie.

"You know, you see her tush doing all this kind of stuff," said Malkind with a little shimmy. "And I thought, that's great. Just try to enjoy life. What the hell."
---
For more information about this year's films and volunteer opportunities, visit www.legacyfilmfestivalonaging.org. Legacy Film Festival on Aging is a 501(c)(3) nonprofit organization. Donations are tax deductible—and welcome.