Anchor target for form
Start your career as a caregiver
We call our caregivers Care Professionals. Because that's what you are. Join a company that respects and rewards your skills.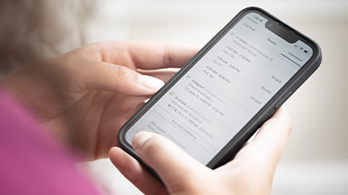 Take control of your schedule
Choose the clients and shifts that work best for you.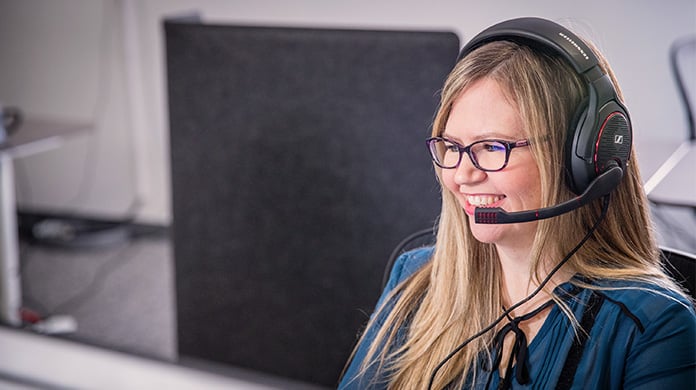 Get the support you need
Our Care Team is on call for you 24/7 and our app keeps you on top of your Clients' needs.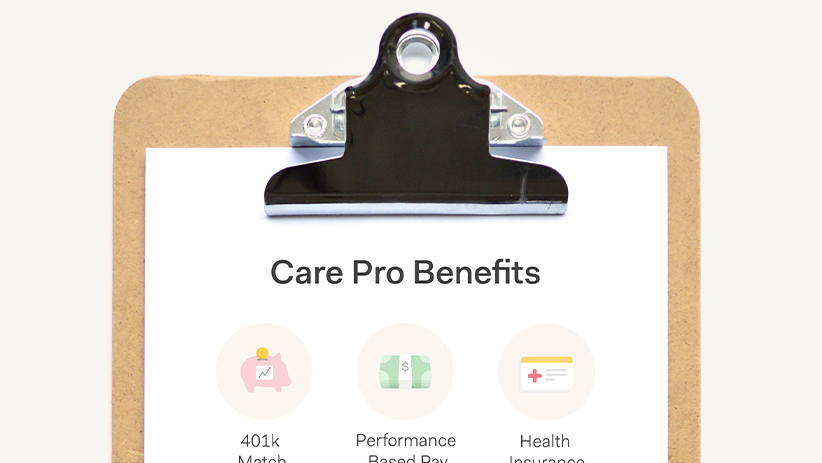 Receive competitive benefits
We care for our Care Pros with weekly paychecks, health insurance*, 401(k) matching*, and more.
*eligibility based on hours worked
Nothing can replace the human touch
Care Pros are the heart and soul of Honor, setting a new standard of care for older adults. We build our technology to make it easier for you to do—and love—this important work.
Apply now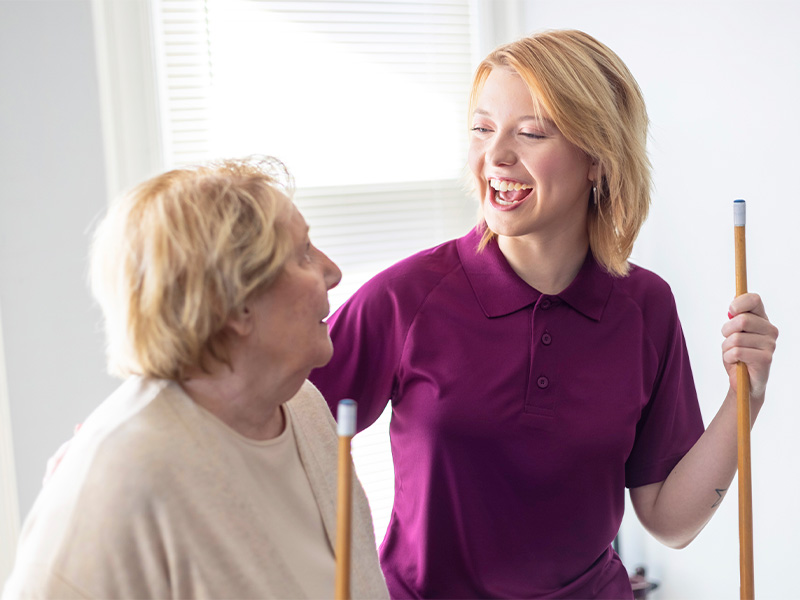 Your work makes a difference daily
Sarla's love and care has just been fabulous. It's kept me from feeling lonely. It's kept me happy and wanting to continue to live."
- Paul
Stephen is responsible, professional, and the definition of the ideal caregiver for my brother. He has become a genuine friend to our entire family."
- Laura
Care Pro Natalie has been with her Client for nearly two years. The Client's husband told us he doesn't know what they would do without her."
- Corinne, Home Instead Franchise Owner
Honor values the work our Care Pros do—and we do our best to show that every day. We want you to feel respected and supported, with everything you need to be a successful care professional. We offer:
Direct deposit, paid weekly
Full health and dental insurance for you and your family*
401(k) with generous employer matching*
Paid orientation and training
24/7 call support from the Honor Care Team
Easy-to-use Care Pro App
Holiday pay at the rate of 1.5x
Training and career growth opportunities
*eligibility based on hours worked
To be hired as an Honor Care Pro, you must meet these minimum requirements:
Have basic English speaking, reading, and writing abilities (Bilingual or multilingual individuals are encouraged to apply)
Pass a comprehensive background check and drug test
Have reliable transportation to and from clients homes
Use the Honor Care Pro App and must have a device that supports the most up to date version of iOS or Android
In select markets, have at least 6 months of paid caregiving experience or be a CNA, HHA, LVN/LPN, or RN
Honor currently serves clients in multiple states:
Arizona: greater Phoenix and Tucson areas

California: greater Los Angeles area, Orange County, Sacramento metropolitan area as far north as Auburn, greater San Francisco Bay Area as far south as Monterey, Santa Barbara & Ventura metropolitan area

Florida: Broward County

Illinois: greater Chicago area

Michigan: greater Ann Arbor and Detroit areas

Missouri: greater St. Louis area

Nebraska: greater Omaha area

New Mexico: Albuquerque metropolitan area

Texas: cities of Dallas and Carrollton, and the greater San Antonio area
Be the change
Learn more about our teams at Honor.