By Alan Man (he/him)

Director of Learning & Development, and Diversity, Equity & Inclusion

Community. We can find it in the neighborhoods where we live, in the activities we share with others, and in the work we do. Sometimes, though, we have to look a little harder to find a space for us to be ourselves. A 2019 study showed that 40% of people surveyed reported feeling isolated in the workplace. This can be especially true for those of us whose identities aren't typically reflected in mainstream media, corporate boardrooms, or government.

At Honor, we're working to create a diverse and inclusive environment where everyone feels they can find community. To that end, this spring we launched our first Employee Resource Groups (ERGs for short) based on the results of a company-wide survey. ERGs are voluntary, employee-led groups whose aim is to foster a diverse, inclusive workplace aligned with their company's mission and values. We call our ERGs "Honor Communities" because we truly believe they are about community.

So far, we've launched three Honor Communities: Women of Honor, BIPOC of Honor, and Act with Pride. Each community has its own mission and goals, as well as shared goals of inclusion, community-building, and advocacy. Today we're excited to share the work one Honor Community is doing, with more to come in future posts.


Loud and Proud
June being Pride Month, we're spotlighting Honor's Act with Pride Honor Community. Tab Armenta (they/them), Honor's Senior Regulatory & Compliance Specialist, and Tully Gibney (they/them), our Implementation Manager, volunteered to step up and lead our company toward more inclusion, and to help build greater fellowship between our LGBTQ+ peers. We sat down earlier this month to talk about this community and their journey so far.

Alan: Tab and Tully, thanks for being here. Let's start off talking about Pride month and why we celebrate it.

Tab: Pride month is a really great way for our community to celebrate the progress we've made, from the remembrance walks of the 1950s, to the Stonewall riots in 1969, to now. And we take time to remember the lives that have been impacted by homophobia and laws of the past.

Tully: As someone who only came out 4 years ago, it also serves as a reflection point—to reflect on the work that still needs to be done. And it's an opportunity for us to be loud and proud about who we are. A chance for us to all step up and re-up our commitment to live authentically.

Alan: When you two stepped up to lead Act with Pride, one of the first things we did was draft a founding document.

Tully: This was the easiest part. Tab and I had been having this conversation for years, so we knew exactly what Act with Pride's mission would be: to offer queer fellowship at Honor, ensure we have an environment where allies can learn, and be a resource for parents of LGBTQ+ youth, so they can raise this next generation of queer adults with more positive experiences than we had.

Tab: It's really about building the community and being a resource for the community. I've worked at companies where you don't talk about your queerness because there could be consequences. There's still a lot of transphobia in the San Francisco Bay Area. Honor was the first job where I came out as non-binary. Because it felt safe here.

Alan: Yes, and as our workforce spreads out across the country and becomes increasingly virtual, it becomes even more important to build community. Knowing there's transphobia in places that are typically considered more accepting, imagine how hard it must be for these marginalized folk to find community or fellowship in less progressive cities.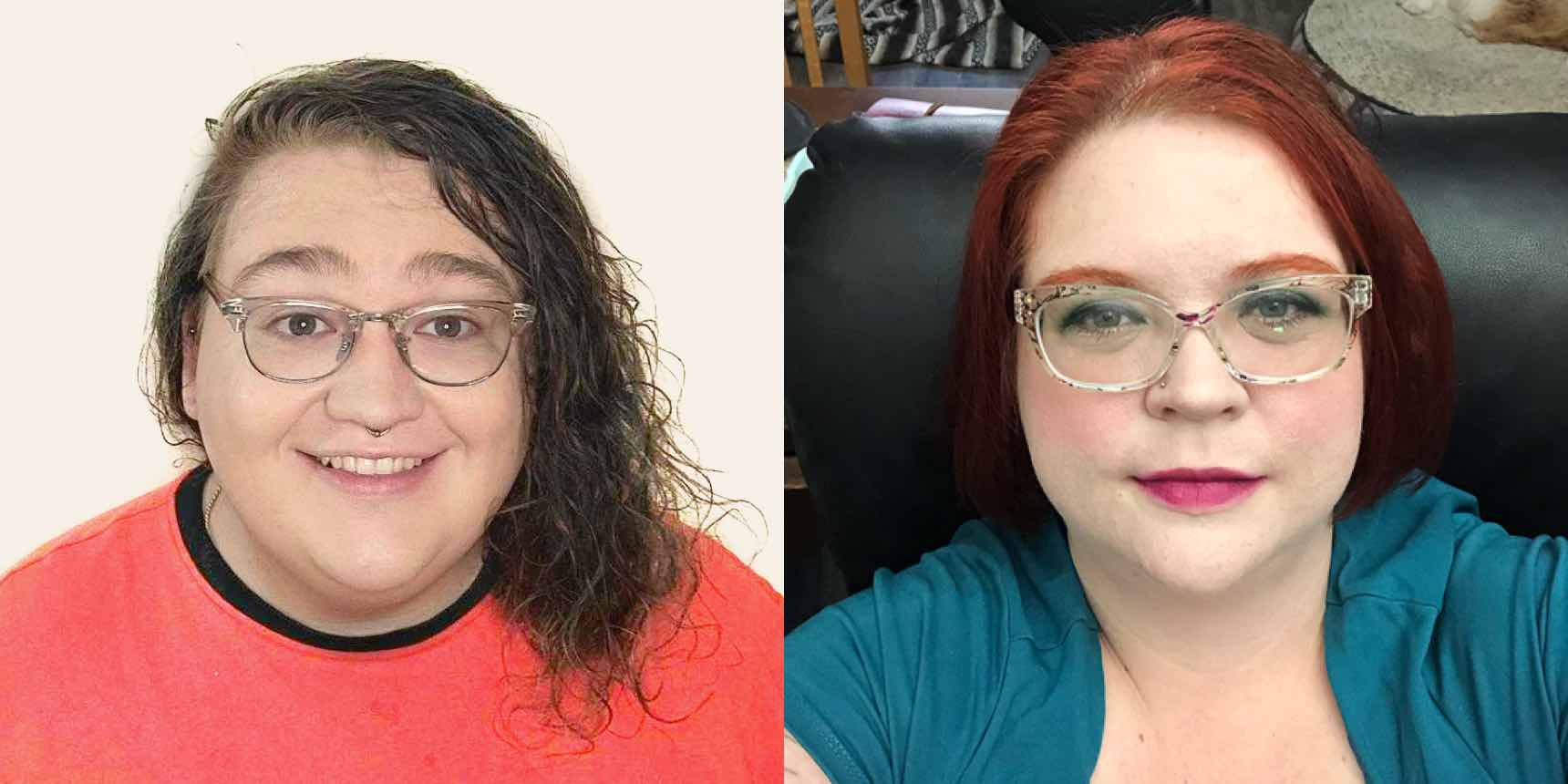 Time to Celebrate

Alan: Let's talk about how Act with Pride and Honor recognized and celebrated Pride Month 2021.

Tab: We are publishing several Slack posts (most of our workplace communications happen via the Slack platform) about parenting LGBTQ+ children, LGBTQ+ representation in media, and a memorial post about past heroes of the LGBTQ+ movement and those we lost to the AIDS crisis. We're also hosting a Fireside Chat with the Honorable Donna Hitchens, the first openly lesbian judge elected to the bench in the United States and the founder of the National Center for Lesbian Rights. She plans to share some of her experiences and give her perspective on what Honor can do to support LGBTQ+ elders.

Tully: Tab and I also led a DEI Deep Dive that was open to all Honor staff where we talked about the experience of being LGBTQ+ at Honor and the importance of pronouns. And we've started a Pronoun Initiative, which will be a set of best practices and platform updates to help normalize pronouns in the workplace. But for me, the most exciting thing is that we've started building community. The Act with Pride Slack channel is getting active. You can see the engagement and the joy. We're celebrating a part of ourselves that we don't always get to celebrate. The people in the community are showing up to build the community.

One thing I want to add is that I've been out the entire time I've been here at Honor. And I can say that this is a better company for queer people than the average company, by a large margin. And yet, it's okay that we push for more so that we can be a leader in equitable workplaces.

Alan: Tab and Tully, thank you for the time, dedication, and drive you put into creating and nurturing the Act with Pride Community. You're fueling something incredibly positive. And I'm hearing that from our queer employees and allies, alike. You're creating impact. So add that to your list of things to be proud of.

We're excited today to have introduced our Act with Pride Honor Community. We're in the early stages of our journey toward greater inclusivity, so still learning as we go. Our hope is that everyone at Honor will get involved, either as a member of a community or as an ally, and help build a truly inclusive work environment. Stay tuned for future posts spotlighting BIPOC of Honor and Women of Honor, and their dynamic leaders.