We're excited to share that we partnered with two of our Honor Care Network agencies—Connections In Home Care and Cypress HomeCare Solutions—to celebrate our Care Pros with a family meal event in Phoenix, Arizona.

We know that our Care Pros are the heart and soul of this company, and we believe they should be treated with respect and as true professionals. That's why we call them Care Professionals, or Care Pros for short.

"Our Care Pros are the driving force behind Honor and have been vital in providing comfort and care during an incredibly tumultuous time in our country's history," said Honor COO Juliet Nyatta.

The goal of the Phoenix appreciation event was to show the local Care Pros just how important they are to the agencies and to Honor. The outdoor, COVID-safe event was a way to connect in person and offer a free meal to Care Pros and their families.

Princess Salaam is just one example of a committed, selfless Care Pro who is extremely devoted to her work and to her clients. Salaam brings 17 years of caregiving experience to her Care Pro role and prioritizes respect, attentiveness and positivity when caring for her clients.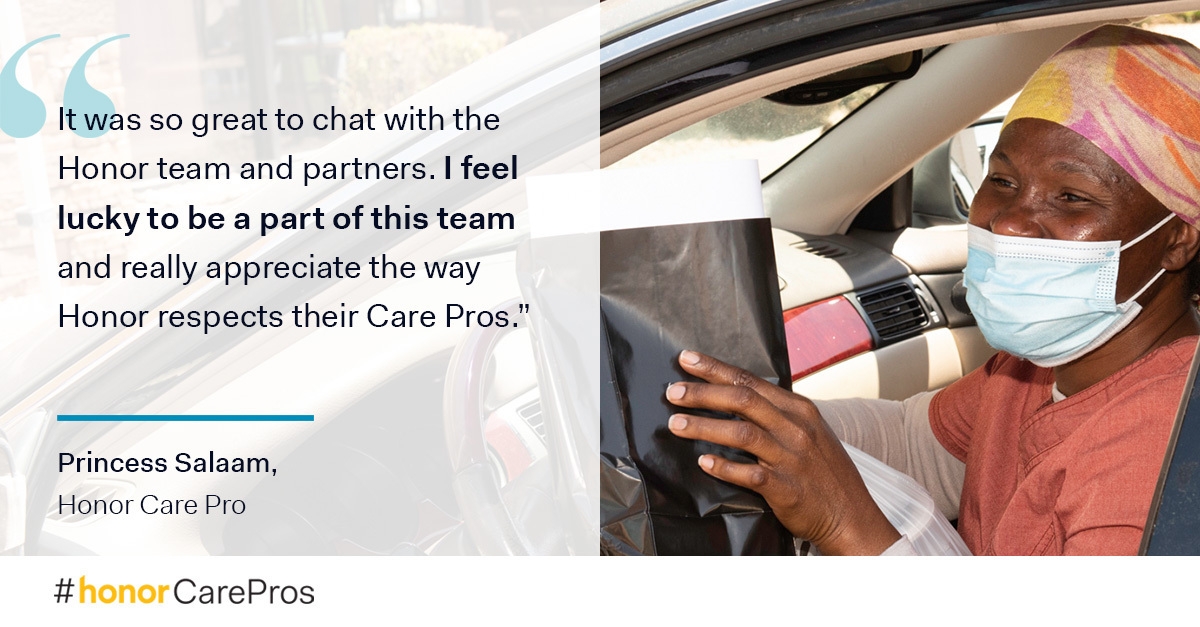 We feel incredibly lucky to have Princess and all our Care Pros as a part of this team. They are truly the heart and soul of Honor.